Please join Troop 349 on November 12th for its annual Thanksgiving celebration and sleepover at Baiting Hollow Scout Camp.  That's right, that annual Gala Event that attracts troop members of of all ages is only 2 1/2 weeks away.  The adult leaders (one on in particular) are getting excited and the Turkeys are getting nervous!!!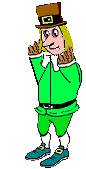 Assistant Scout Master Ron Wallace will provide his skillful culinary leadership to our 1st Class Scouts (providing cooking sign-offs) while a delicious Thanksgiving banquet is prepared.
The cost for the Turkey meal is $25 per person. Please add an additional $10 per person if you wish to camp overnight.
Since cub scouts from local packs are invited, their cost is $15 per person for the meal. If a cub scout plans to camp overnight a parent must accompany the Scout on the overnight. The cost to camp overnight is $10 per person.
Please bring your check, made payable to BSA Troop 349, or cash to the Troop weekly meetings.
Payment is due by November 9th.
More details will be provided at upcoming Troop meetings.

If you plan to attend this fun and delicious meal and camp, please complete this form no later than November 9th.