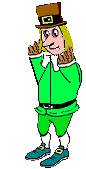 Hello Troop 349,
it is that time of year, when the when families start to gather that the Turkeys get nervous!  We will be holding our annual Turkeyfest Campout  on November Saturday 17 at Schiff Scout Reserve in Wading River.  It is a great time for our past and present 349 family to get together and give thanks.
Cost for members of Troop 349 will be …
For the meal: $20 for the first 2 family members, each additional person is $5.
$10 per person to camp out.
Since Cub Scouts from local packs are invited, their cost is $10 per person for the meal. If a Cub Scout plans to camp overnight a parent must accompany him on the overnight. The cost to camp overnight is $5 per person.
Please use the form below to register for the event.